At 7 PM on September 5, 2019, the award ceremony of the first "China Knowledge Management Action Award" was held in Building 8, Jingronghui, High-tech Zone, Chengdu. Beijing Aikang Medical Group stood out and won the "2019 Knowledge Management Action Award" together with 6 other excellent enterprises including Netease Game and CSIC 716 research institute. Zhai Mian, Group Senior Vice President and Xiao Aoyue, Knowledge Manager, who are both Leaders of Aikang Knowledge Management Project, won the action award and individual award medal.
Group photo of winners and presenters of Knowledge Management Action Award
The appraisal activity is launched by Innovation and Knowledge Management Alliance (IKMA), guided by the national knowledge management standardization technical committee, and supported by Peking University, Beijing University of Aeronautics and Astronautics, Beijing Information Science and Technology University, Tsinghua University, Tianjin University, the Hong Kong Polytechnic University, Zhejiang University, China National Institute of Standardization, University of Chinese Academy of Sciences, Renmin University of China, National Science Library of Chinese Academy of Sciences and other units.
In the new era, enterprises have a stronger demand for knowledge creation and knowledge management. After nearly 20 years of efforts, Chinese organizations have turned knowledge management concepts, methods and tools into actions. In order to better promote enterprises from all walks of life in China to forge ahead in the tide of knowledge economy, identify and find more outstanding innovative, knowledge-based and learning organizations and individuals, IKMA launched the "Knowledge Management Action Award" in China in 2019.
IKMA takes "connecting knowledge, stimulating innovation, awakening wisdom" as its mission, adheres to the core values of "jointly creating, sharing, and win-win", after preliminary screening of various excellent enterprise cases, invites panel composed of 11 domestic authoritative knowledge management experts, to score anonymously for the 10 excellent knowledge management practice enterprises that have passed the initial review, finally rank according to the overall scores, and select 7 companies to receive the prizes, adhering to the principle of fairness and justice and according to the integrity, value, innovation and demonstration and other dimensions.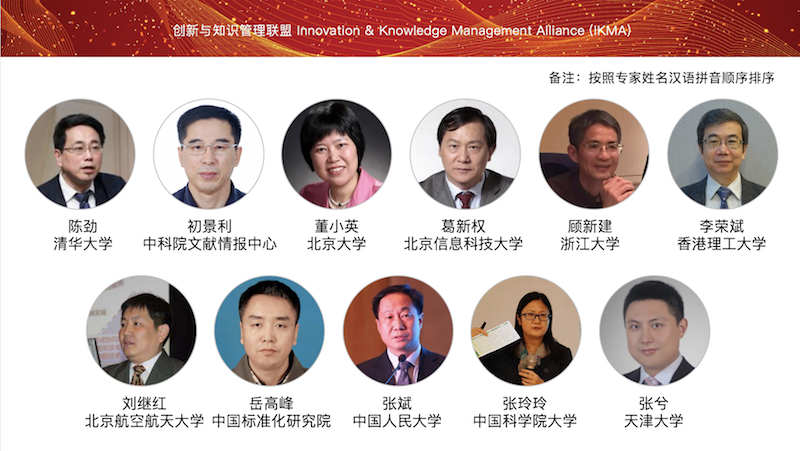 Member of the panel
As exploration and pioneer of medical knowledge management, Beijing Aikang Medical Group continues to push forward construction of the group repository, construction of knowledge management mechanism, part-time knowledge manager team construction and online training and learning platform construction and so on, continuously reviews and improves for more than a year, committed to passing on clinical experience and wisdom of first-line medical experts, and building a platform empowering the staff of the Group. This is a knowledge management honor of national nature, which means the appraisal by the industry for the outstanding achievements made by Aikang in the field of knowledge management, as well as a great incentive for Aikang to continuously explore and make progress in knowledge management!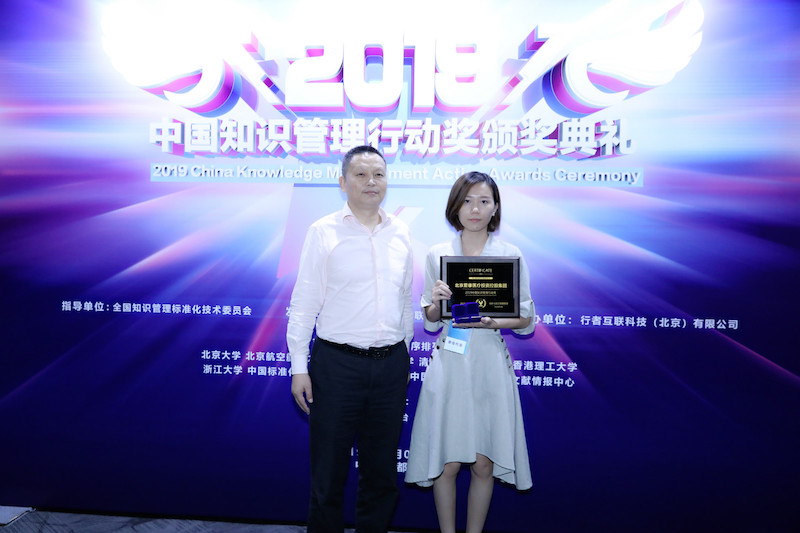 Director of Chengdu Institute of Standardization, Chang Gong Awards for Aikang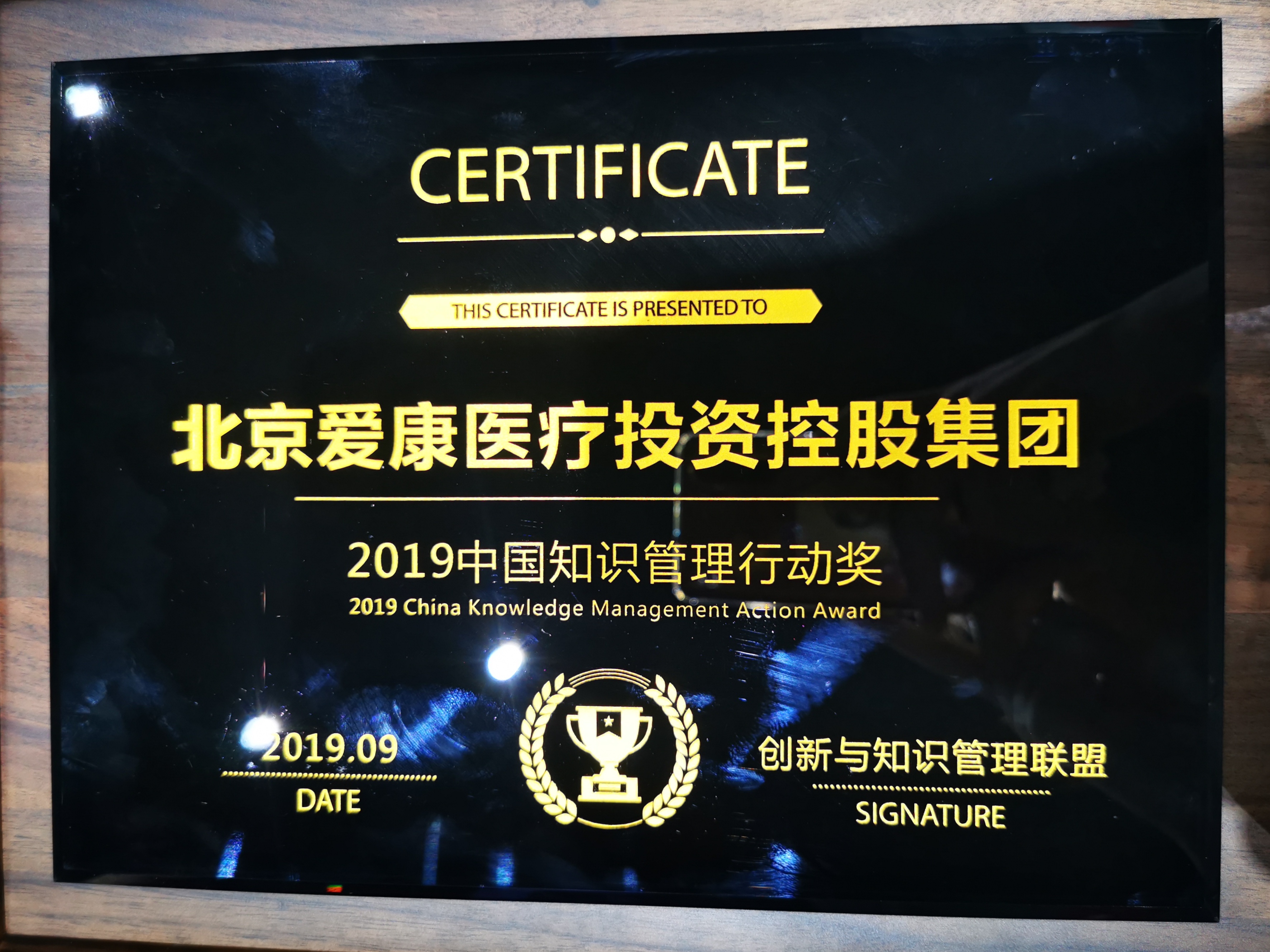 Knowledge Management Action Award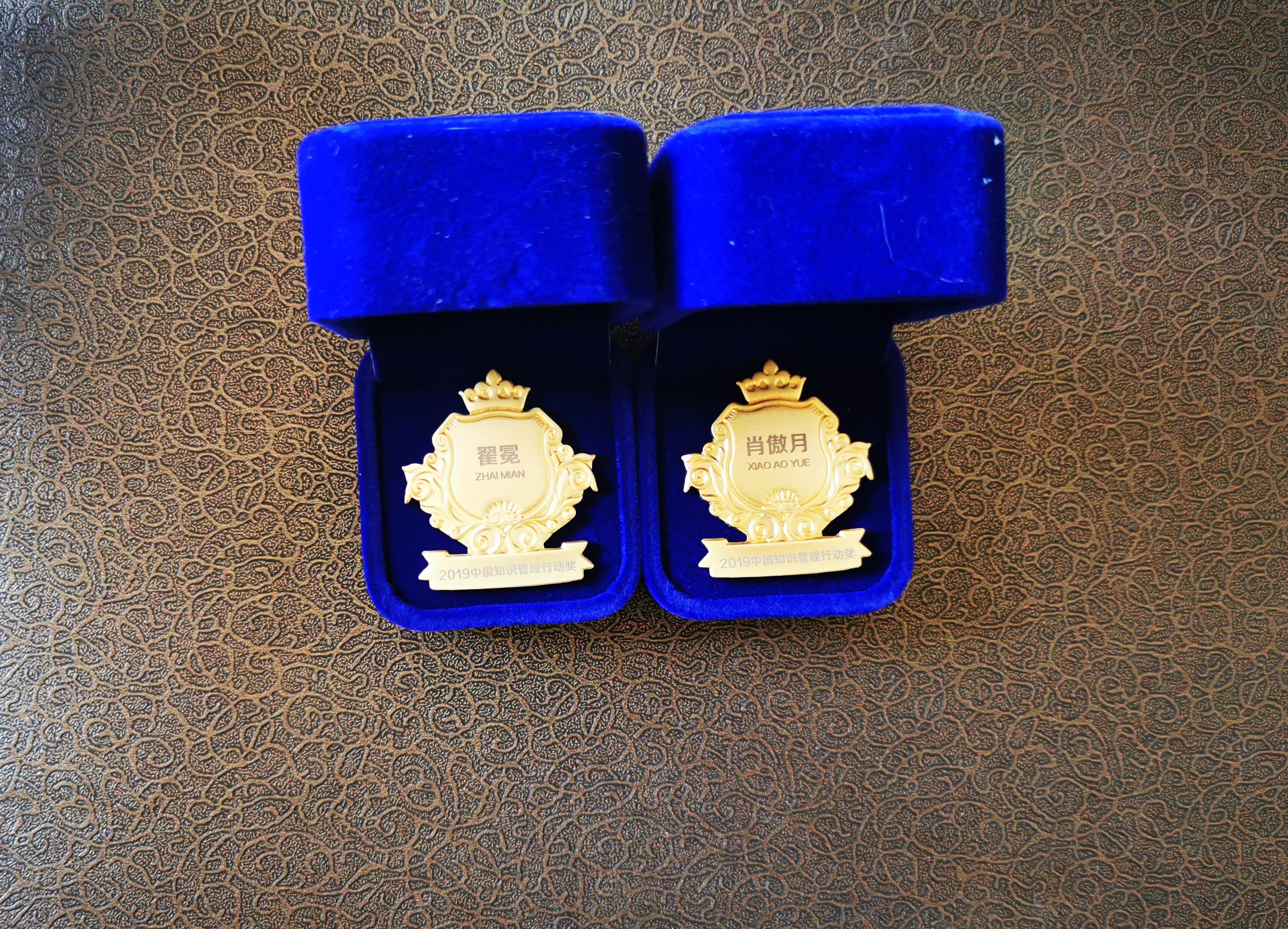 Knowledge Management Action Medal