On June 28, 2019, the National Social Hospital Competitiveness 100 Press Conference was held in Guangzhou ceremoniously. A list of the Top 100 "Competitive Hospitals in China" of National Social Hospital Group in 2018 has been released. Beijing Aikang Medical Group ranked the 48th on the list.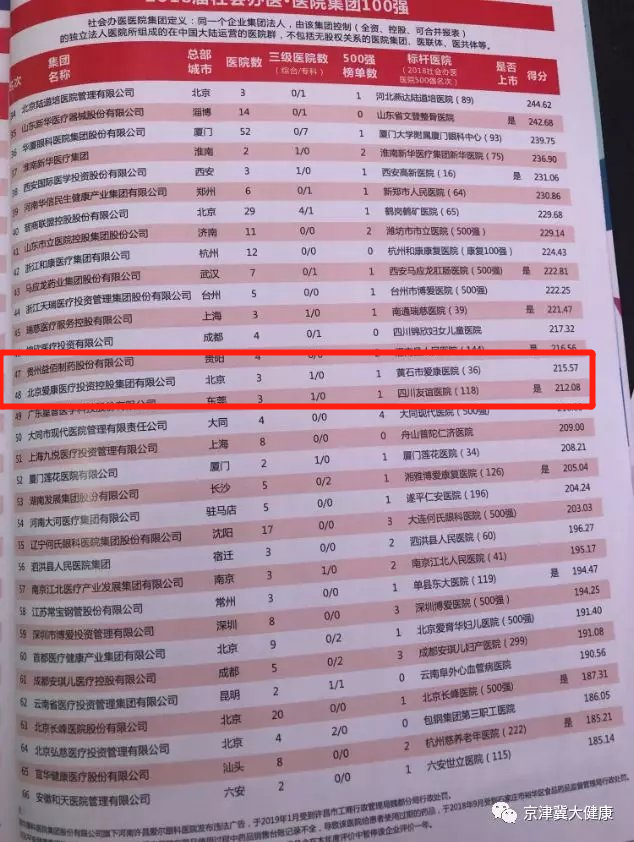 It is worth mentioning that the meeting also announced the 2018 annual social hospital competition ranking, in which Huangshi Aikang Hospital is outstanding again in the nearly 20,000 domestic social hospitals, with the comprehensive strength listed into the Top 100, ranking the 36.
Third-party evaluation institution "Hongkong Asclepius Hospital Management Academy Limited" finally releases that 100 powerful brand social hospital groups in mainland China were selected into the 2018 national top 100 ranking by adopting international reputation and status, medical ethics, medical skill, equipment and environment, the hospital management level, and degree of patients satisfaction, information intelligent degree and multiple evaluation indexes, through the communication platform building, research list confirmation, data acquisition, media measurement, hospital invitation, expert advice, and other stages of implementation. With excellent hospital management level, superb medical technology and well-received medical services, Beijing Aikang Medical Group is listed into Top 100 national medical group.
In 2019, it has been the sixth time that Huangshi Aikang Hospital has been ranked in the top 100 social hospitals. The consecutive 6 years of awards are the testimony of the strength of the hospital, and also inspire the hospital to constantly improve and perfect itself.
Source: Beijing-Tianjin-Hebei Big Health WeChat Official Account